We offer online and in-person lessons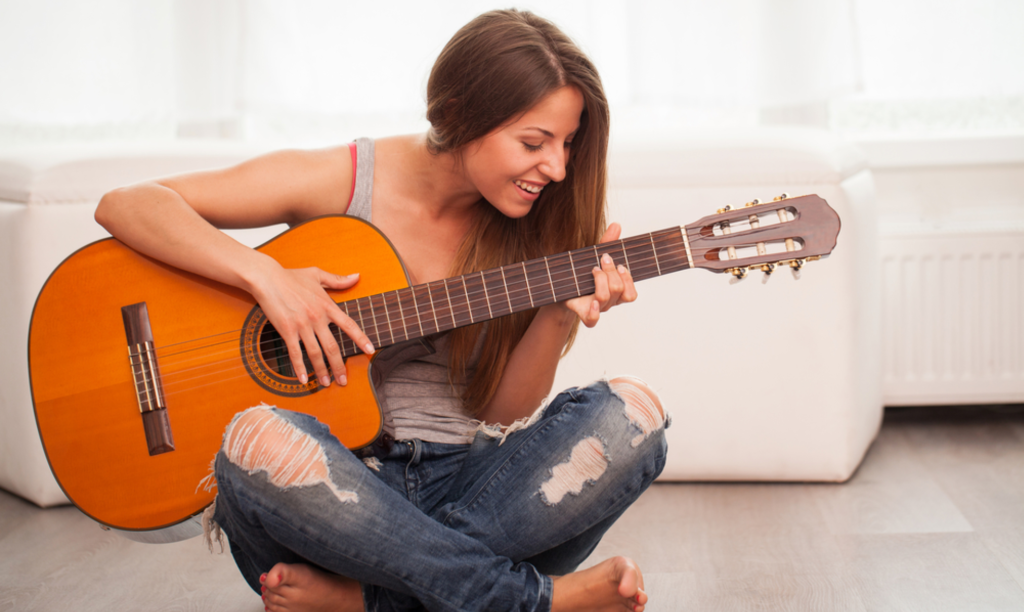 OTOB has several adult students! Whether you are just starting out on an instrument or are wanting to pick back up after an extended break from practicing we have several highly qualified teachers who can help you at any stage. We offer lessons for adults either weekly or biweekly. You can also start out with two or four trial lessons and try out different teachers and instruments before committing! For more information on our teachers please visit our teacher page for bios and more information.
Testimonials
"I have only been coming to On the Off Beat for a couple of months but I am very impressed with the range and quality of their offerings: both myself (age 44) and my son (a toddler) have found classes there engaging and enjoyable. Carissa and Michael are friendly and full of good ideas and guidance for all kinds of musical endeavours, and the talent and poise of the teachers here have far exceeded expectations." – Adult piano student
Rates for private lessons
30 minute private lesson = $37.50
45 minute private lesson = $56.25
60 minute private lesson = 75.00
Trial and regular term lessons must be booked through the office (they are not available for online registration). We usually recommend 45 minute lessons for beginning adult students.
REGISTRATION
Please fill out the form below for more information or to inquire about availability. You can also send us an e-mail at info@ontheoffbeat.ca
All times are first come first serve with completed registration and payment for September. We cannot hold time slots.
TRIAL LESSONS
You can book either two or four trial lessons through the office and try different teachers, times and instruments! Payment for trial lessons must be made up front. Please note that any of the lesson times you are booking for trial lessons may not be available after your trial lessons are completed – we do not hold time slots for those on trial lessons. Trial lessons booked and paid for up front and are not made up if they are cancelled or missed. Upon completion of these lessons students may then choose to continue with regular term lessons. Please contact the office to book in regular term lessons once your trial lessons are complete.
REGULAR TERM LESSONS
Regular term lessons are a weekly commitment from the time of registration until the end of June. Students will need to sign up for a membership to register for private regular term lessons – payments will be taken automatically from their payment method on file on the 1st of every month. For more information please contact us at info@ontheoffbeat.ca or call 647 343 7272.
REGULAR TERM BIWEEKLY LESSONS FOR ADULTS
Biweekly lessons are a great option for those adult students who find it hard to commit to a weekly lesson!
Biweekly lessons are offered for adult students only and are limited to specific times during the day (before 3:30pm or at 8:00pm on weekdays). Students must sign up for a membership upon registration and are entitled to make up lessons as per the policies below. Lessons are a biweekly commitment from the time of registration until June 26th, 2020. We offer biweekly lessons for either 45 minute or 60 minute lessons.


Adult Feature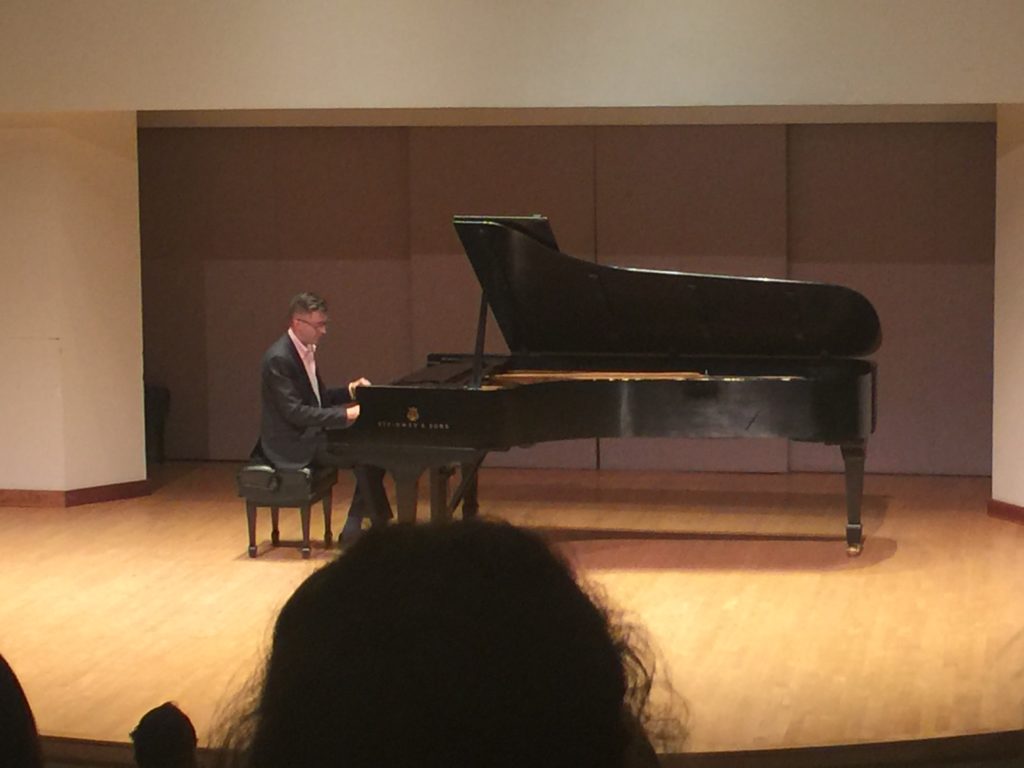 OTOB adult piano student Aaron Walker spent part of the summer at the Toronto Summer Music Festival Community Academy.
During an intensive week of practice, instruction and performance, Aaron had a chance to workshop several pieces he'd prepared with OTOB teacher William Lewans over the last year. The renowned Canadian pianist Jane Coop led three masterclasses and David Louie, a faculty member at the Glenn Gould school (the Royal Conservatory's professional training arm) led a masterclass and provided private lessons. The week culminated in a public performance in Walter Hall at U of T, where Aaron got a chance to play on the Steinway concert grand (from memory!) In addition to deepening his relationship with the piano, the week also offered a chance to meet other pianists and musicians from across Toronto and Canada who come from a huge variety of professional spheres, but share a passion for music-making.