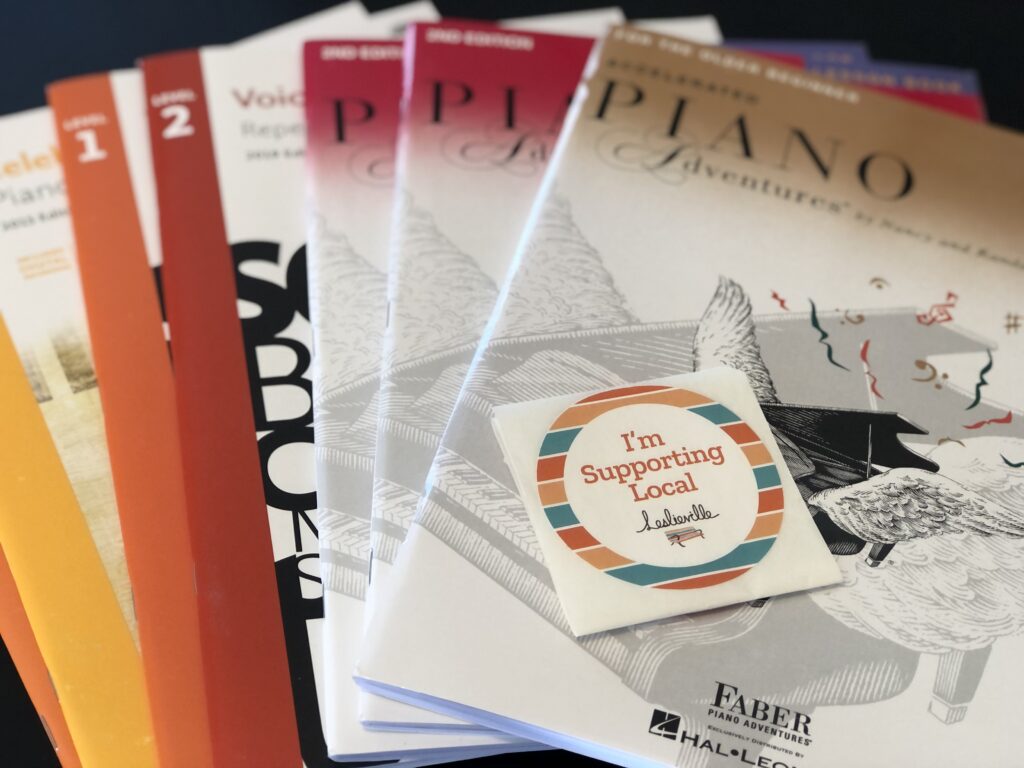 "Well, that was easy!" – OTOB Parent
We offer the following convenient methods to purchase music books:
Place orders by e-mail: info@ontheoffbeat.ca
Shop online – Browse and purchase books through our online store
How do I get my books if I place an order?
If you are an OTOB student we will make sure the book is in your music studio for your next lesson!
ARE THE BOOKS LISTED ONLINE IN STOCK?
If you are able to add the book to your cart then we have it in stock!
If we do not have a book in stock when you click "Add to Cart" you will see this notification:

We'd be happy to order any music books that are not in stock for you – please e-mail us at info@ontheoffbeat.ca and we'll get you set up.
RETURNS/EXCHANGES
All sales are final. We may be able to offer store credit (for music books only, not lessons or classes) or exchange for music books returned within 14 days of purchase.