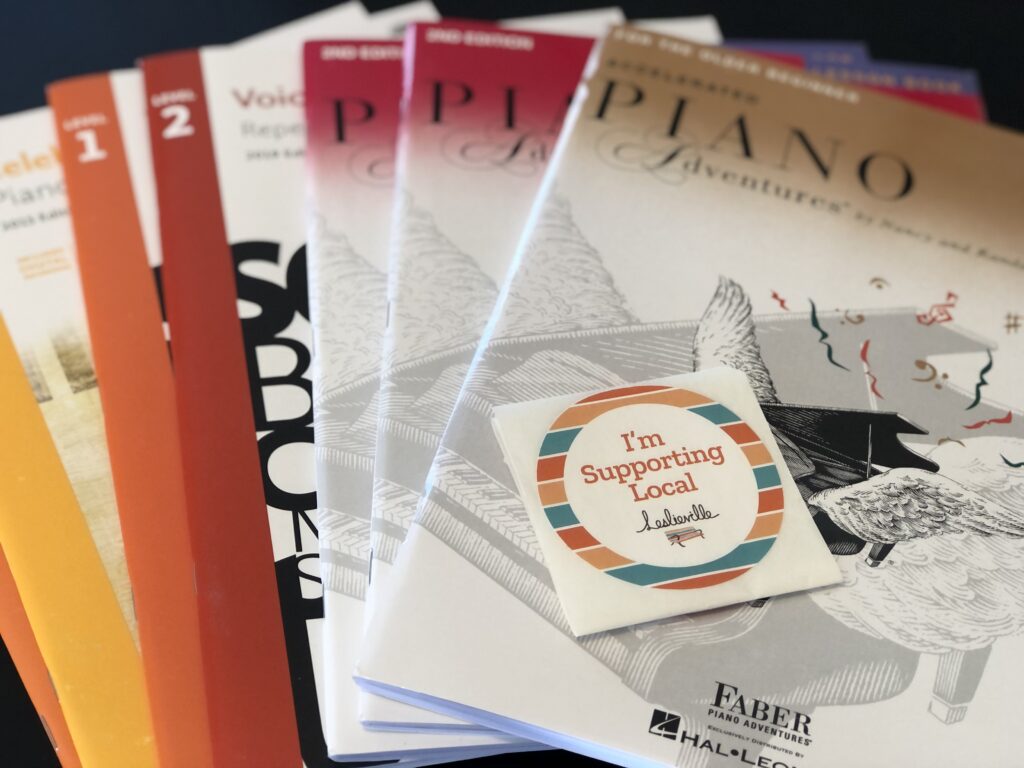 OTOB is now selling music books! Have a look at our online store, call us at 647 343 7272 or e-mail us at info@ontheoffbeat.ca to place orders. We will be adding more inventory so if you don't see your book online please contact us and we can order it for you.
CURB-SIDE PICK UP
We do offer curbside pick up at On the Off Beat Music School Monday – Friday between 11:00 am – 2:00 pm. The address is 1113 Queen Street East, Toronto, ON. M4M 1K4. We will e-mail you a confirmation e-mail when the book(s) are ready to be picked up. Please try your best to bring your own bag or you can also purchase a homemade music bag for Red Door Family Shelter through our online store (see pics below) and keep your music books organized! Bags are $15 and $10 of each purchase goes to Red Door.
DELIVERY
If you prefer to have it delivered, please purchase our $5 delivery package available in our online store. We offer delivery in East Toronto between Broadview and Main/ Eastern and O'Connor.
ARE THE BOOKS LISTED ONLINE IN STOCK?
If you are able to add the book to your cart then we have it in stock!
If we do not have a book in stock when you click "Add to Cart" you will see this notification:

We'd be happy to order any music books that are not in stock for you – please e-mail us at info@ontheoffbeat.ca or call us at 647 343 7272 and we'll get you set up.
RETURNS/EXCHANGES
All sales are final. We may be able to offer store credit (for music books only, not lessons or classes) or exchange for music books returned within 14 days of purchase.