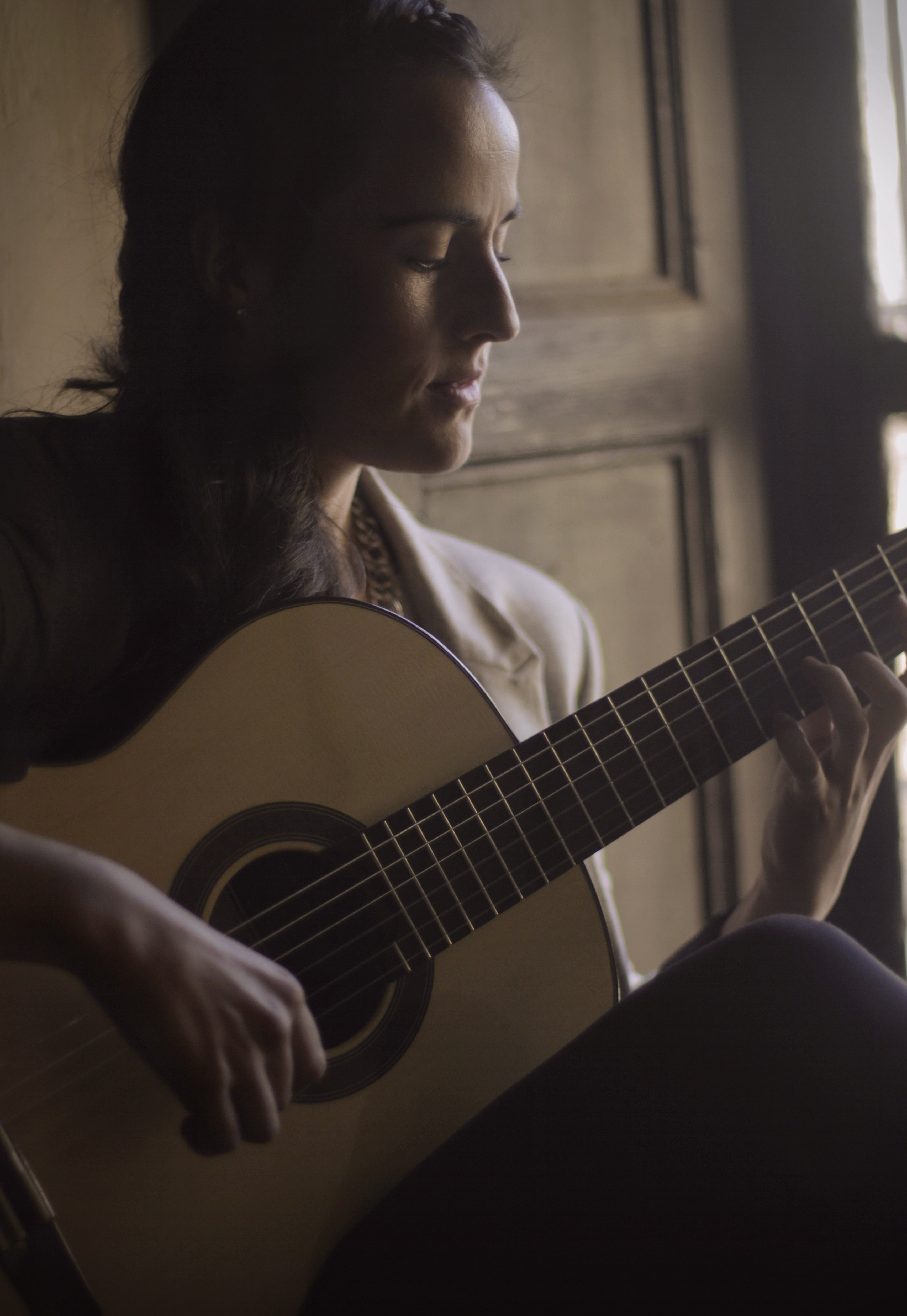 Karla teaches both C and D tuning for ukulele
Karla received her Bachelor Degree in Classical Guitar Performance. She has studied at three important conservatories in Chile, starting at the Conservatory of Universidad Austral (Valdivia) studying with Patricio Ruiz – Tagle and the prestigious guitarist José Antonio Escobar. After that, she moved to Santiago and studied at the Conservatory of Universidad Mayor and at Facultad de Artes de la Universidad de Chile with Romilio Orellana, finishing her studies with high distinction.
As a performer, she has experimented with a wide variety of musical genres (guitar ensemble, contemporary music, folk, fado, rock, classical, celtic, latin american music, and more), and has participated in many guitar festivals and concerts around South America and North America. In 2010 she was awarded as a "Best Performer" at the César Cortinas Guitar Contest (Atlántida, Uruguay). Carlos Ledermann, one of the most important Chilean flamenco guitarist, dedicated his composition "Suite Emocional" to her.
Karla has given master classes at one of the largest guitar festivals in Chile and South America, "Festival Entrecuerdas". She has shared the stage with prestigious guitarists from Norway, Italy, Portugal and Canada. She had been teaching guitar for several years and brings a wealth of experience to her students at OTOB.