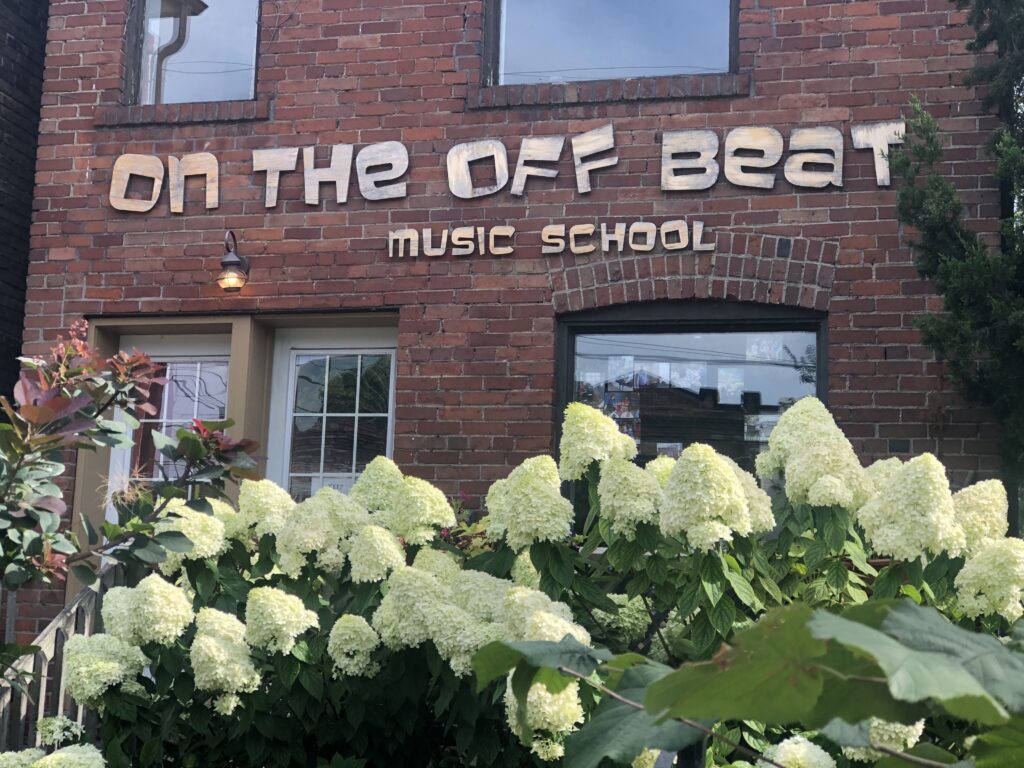 Dates: Saturday, September 18th and Sunday, September 19th
(Sunday, September 12th date is now canceled)
11:00 am – 3:00 pm

Event Address: On the Off Beat Music School – 1113 Queen Street East, Toronto, ON M4M 1K9
For those who are new to OTOB, you're invited to a free 20-minute private tour of the school where you can enjoy savings on lessons, after-school programs, and "Little and Littlest Beats" classes! OTOB owners Michael and Carissa will show you the studios, answer all of your questions and offer you great SAVINGS!
Savings for those who register during the Open House:
Private lessons – save the $35 admin fee when you sign up for trial or regular term lessons

After School Program – save $50 on the first month's payment

"Little and Littlest Beats" and Intro to Musical Theatre classes – save $35 off any class
Great – Sign me up!
To sign up for a tour please fill out our intake form below and let us know your availability for Sept. 18th and 19th between 11 am – 3 pm. We'll get back to you shortly to confirm a time. These tours are limited to one family at a time (maximum 2 caregivers and 3 children) and everyone must wear a mask. For all of our COVID-19 protocols please visit: https://ontheoffbeat.ca/covid-19updates/