It's back! Live Jazz from OTOB's side garden every Friday night (weather permitting) from 6:00 – 9:00 pm! Book your reservations at Ascari, Greta Solomons, or Goods and Provisions and listen to some "Live Jazz from Across the Street" while enjoying dinner on the patios. Suggested tip of $5 or $10/person. See you Friday nights!
Live Jazz is cancelled for August 6th and 13th. See you August 20th!
Carissa Neufeld – piano/vibraphone
Malcolm Connor – bass
Michael Skinner – drums
Check out some videos from past gigs on INSTAGRAM or FACEBOOK
Every Friday night during the summer of 2020, OTOB owners played socially distanced live jazz music for diners on Ascari's patio. This was our way of playing live music and shining some light in Leslieville during the lockdown. We were featured in the Toronto Star on Monday, September 7th! Check out page 3 of the Toronto Star with Steve Russell's "Through the Lens" series.
https://www.pressreader.com/canada/toronto-star/20200907/281556588229786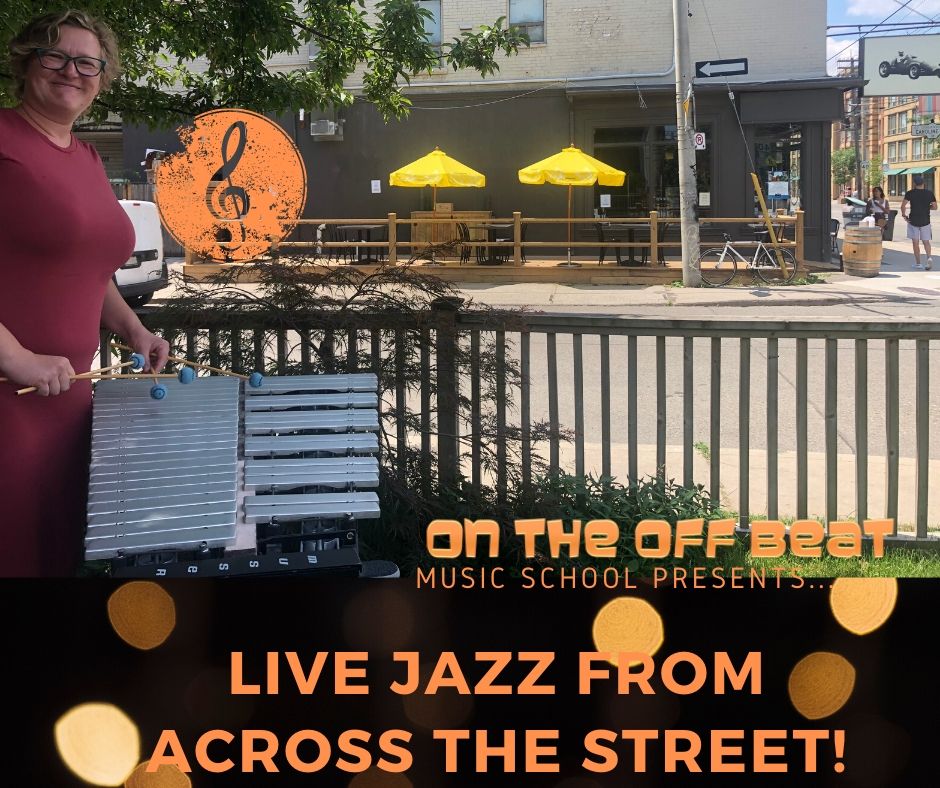 Quotes from music lovers:
"Thank you for doing this – I've forgotten what live music sounded like!"
"Thank you – the music made life seem normal again!"