We were featured in the Toronto Star on Monday, September 7th! Check out page 3 of the Toronto Star with Steve Russell's "Through the Lens" series and hope to see you Friday night for some live music from across the street!
https://www.pressreader.com/canada/toronto-star/20200907/281556588229786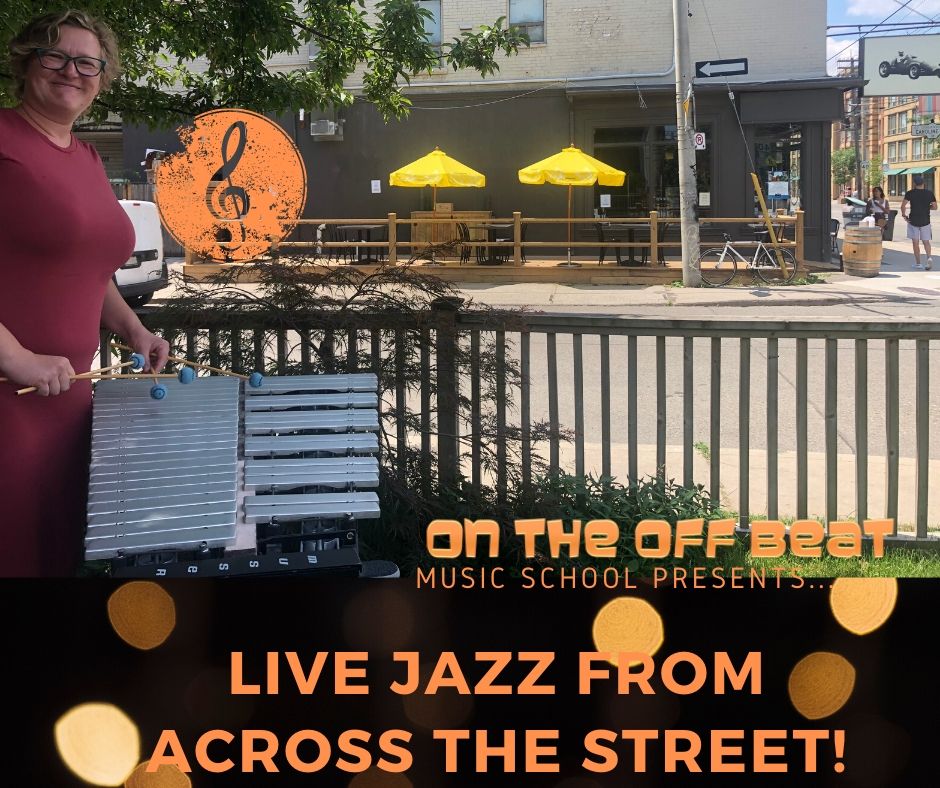 Join us every Friday night from 6 – 9 pm for some distanced live music (weather dependant)! You can book a table on the patio of Ascari Enoteca's and listen to OTOB musicians play from their side garden. Please leave a tip on your bill or you can also leave a cash tip if you prefer. Let's keep the music alive! Reservations are recommended – please book reservations with Ascari at: https://www.ascari.ca/leslieville.
Quotes from music lovers:
"Thank you for doing this – I've forgotten what live music sounded like!"
"Thank you – the music made life seem normal again!"
Musicians:
Carissa Neufeld – piano/vibraphone
Rob McBride – bass
Michael Skinner – drums
Check out some videos from past gigs on INSTAGRAM or FACEBOOK