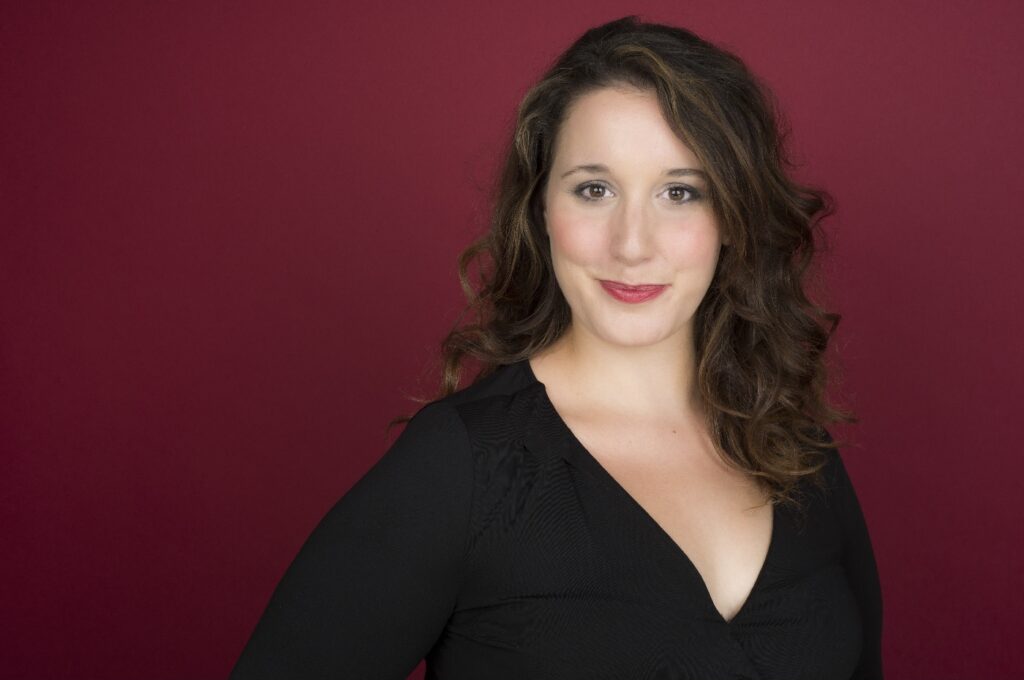 Kristen Zaza is a Toronto-based pianist, composer and performer. She began playing piano at age four, and continued her classical music studies through the Royal Conservatory of Music, studying privately with Tanya Tkachenko for over ten years. She completed RCM Level 10 Classical Piano, and went on to complete her undergraduate studies at U of T and Sheridan College with a focus on Theatre and Drama Studies, receiving an Honours B.A. and Professional Actor's Diploma. She continued her studies at U of T, receiving a Master of Arts degree in Theatre, Drama and Performance Studies. During her Master's studies, she focused her research on Music in Theatre, exploring the ways in which music is used to support, enhance or subvert narrative stories.
Kristen worked in theatre for the next eight years as a Music Director, Composer, and Actor. In addition to composing music for and music directing several theatrical productions across Toronto (and even overseas for the University of Exeter in England), she also worked with several youth theatres as a music director, working with children to learn and explore singing and performing music from the core musical theatre canon. Throughout her theatrical work, she also worked (and continues to work) professionally as an event pianist/singer.
For the last seven years, Kristen has found a great deal of joy and fulfillment from teaching music privately to students ranging anywhere from age four to age seventy. Teaching piano and voice, she believes in tailoring each student's lesson plan to their own personal needs and goals. This includes learning within a more structured, classical system; becoming more comfortable with playing by ear and learning to play or sing pop songs, film music, etc; developing confidence and performance skills, especially in younger children, by teaching singing in conjunction with dramatic performance; or any combination of the above! She believes in letting the students lead with their own interests, passions, and aspirations, in order to instill a lifelong love and appreciation of music and musical performance.
Check out a video below of Kristen performing vocals and piano on her own original tune from her podcast "On a Dark, Cold Night"