Registration for 2023/24 is open and there are still spots available!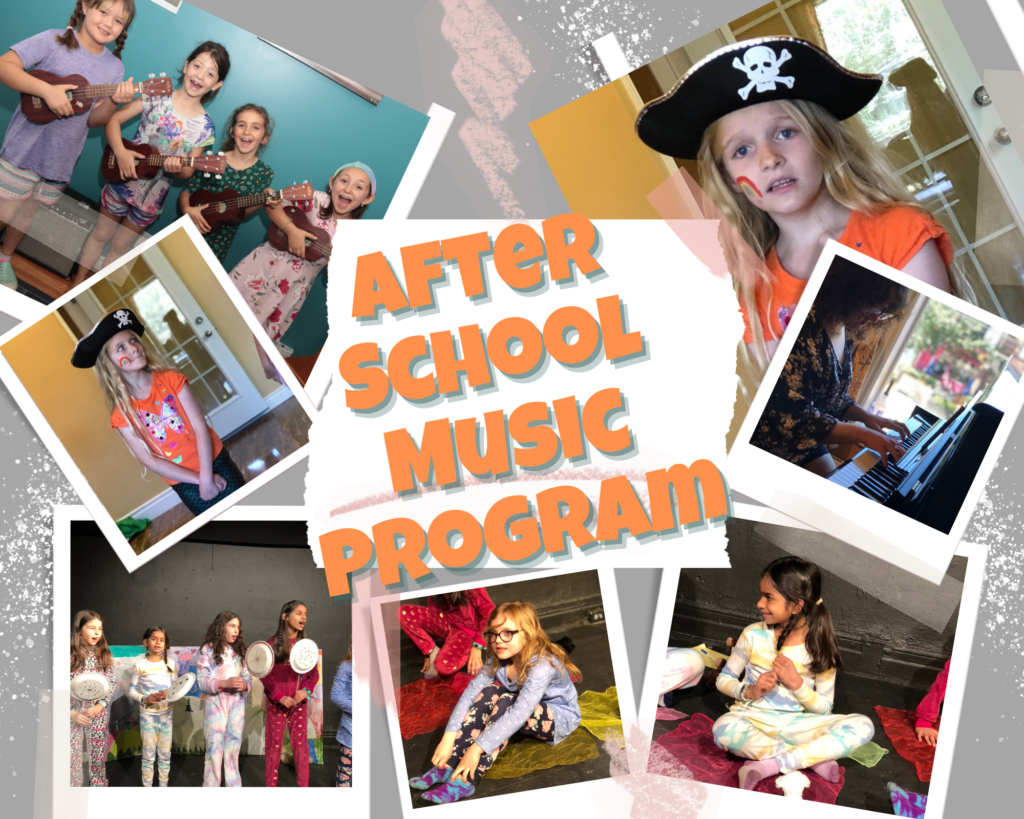 Meet our after-school program teacher Cameron! For more videos and information about Cameron please click HERE
Join us for these fun and educational classes for kids that love to sing, dance, play instruments, and meet new friends! We have an outdoor space on the property for kids to run around and lots of crafts and activities to break up the afternoon. There are two performances a year for kids to show their family and friends what they've been learning as well as various other community performance opportunities! Choose which day(s) you'd like. We offer pick-up from the following schools: Bruce Public School, Leslieville Public School, St. Joseph's Catholic School, and Morse Public School
Check out some videos of our musical theater group's performance from 2022 – they made their own set and props and even created their own script together:
Weekly Schedule
Beginning September 2023 after-school programs run until 6:00 pm! You may pick up your child earlier if you like
Tuesdays – Musical Theater with Cameron Tania
Thursdays – Musical Theater with Cameron Tania
We may be offering more days – keep checking for updates
The Space
We have a brand new beautiful space for these programs! We also have a nice green space for kids to take a break and have some outdoor time!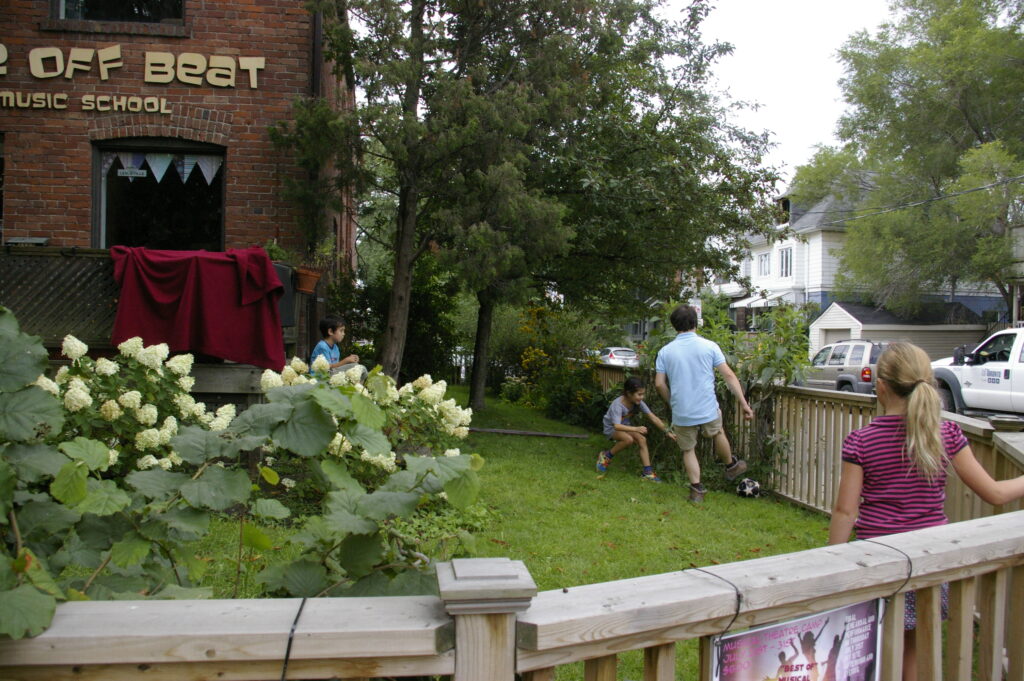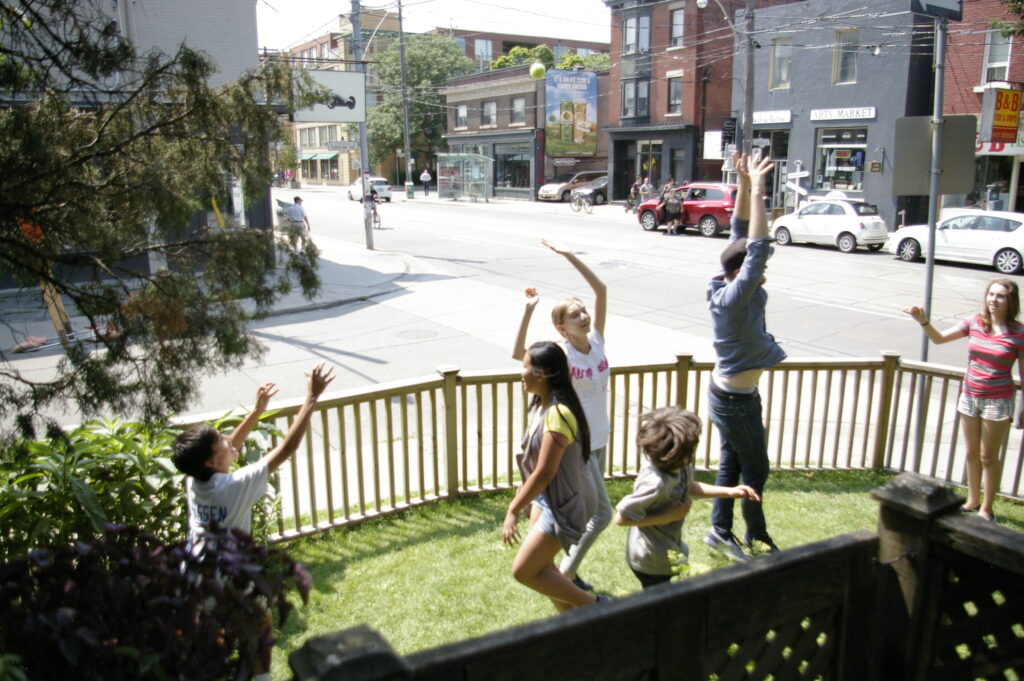 Program Hours
Optional pick-up (walking) from Bruce Public School, Leslieville Public School, St. Joseph's Catholic School, and Morse Public School are included in the program fees. We will pick the students up from their schools at their school's pick-up time (each school is different). Students will have some supervised free time after school outside in our side yard until 3:45 pm and programming runs from 3:45 pm until 6:00 pm. Students are welcome to join the program who do not require pick-up if they are able to get to OTOB on their own.
Program Ages
This program is for ages 6 – 10 and has a maximum of 8 children per day.
Program Dates
This program will run every weekday throughout the 2023/24 school year (Tuesday, September 5th, 2023 – Friday, June 28th, 2024).
For all holidays/closures please visit: https://ontheoffbeat.ca/about/school-closures-and-holidays/
PA Days
Our program still runs on PA days however we do not offer to pick up from schools. Please drop your child off at 3:45 pm on PA days.
Students are welcome to join any time of year depending on availability.
Program Fees 2023/24:
1 day/ week – $250/month
2 days/week – $375/month
3 days/week – $500/month
No tax added!
The first payment will be taken upon registration and the following payments will automatically be taken on the 1st of each month from the billing account on file. You can either set up a credit card or ACH account. If you join the program mid-year your first payment will be pro-rated. We do offer a 10% sibling discount (for the after-school program only).
Canceling Classes:
Classes are booked and paid for in advance and cannot be rescheduled for any reason by the student. If a student misses a class, the class will not be rescheduled and payment will not be credited. If the teacher is away for a class, we will find a suitable substitute. In order to quit the program, we require four weeks' notice.
Snacks/Water
Please bring your own snacks/water bottle – food will not be provided by OTOB.
If you have questions or would like us to contact you with more information please fill out the form below and we'll be in touch shortly!