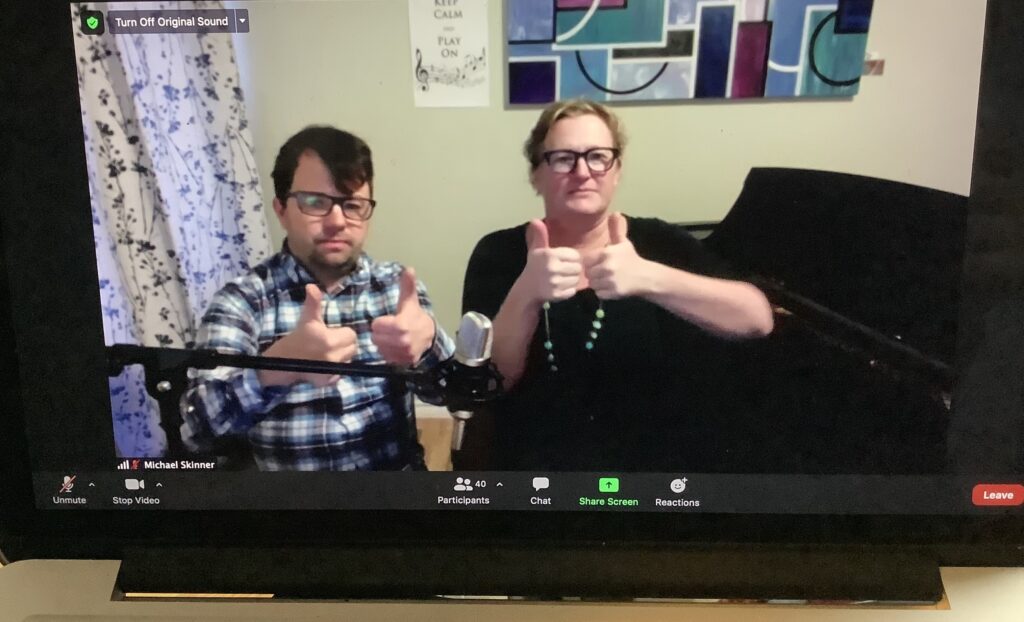 Due to Covid-19 we will be hosting online recitals and also uploading videos of student performances to our Vimeo channel!
ONLINE RECITALS
For those students who would like to participate in online recitals please sign up using the link below! The Teacher times are posted below – please note we are unable to move students to different time slots. We will send out Zoom links prior to each recital to those who have signed up and you are welcome to send the link to grandparents, family, and friends. We look forward to hearing and seeing you all! "Happy Online Music Making"!
Deadline to sign up is Friday, June 11th
VIDEOS – For those students who would like to send us a video of their performance to post on our Vimeo channel please send videos via dropbox to info@ontheoffbeat.ca. We will send you a media waiver that you must agree to prior to us posting the video. These videos will be posted on Vimeo and possibly social media/website, etc.
Yes! You can sign up for online recitals and send us a video if you like.
---
TEACHER TIMES
Sunday, June 13th, 2021
2:00 – 3:00pm Zoe/Kurt
3:30 – 4:30pm Cameron
5:00 – 6:00pm Shilpa
Saturday, June 19th, 2021
11:00am – 12:00pm Karla/Meghan/Mags
2:00 – 3:00pm – Mandy/Felipe/Luke
3:30 – 4:30pm – Lee/Ben/Sarah
4:30 – 5:30pm – Carissa/Michael
---