Week 1 – July 13th – 17th, 2020 Instruments TBA
OR
Week 2 – July 20th – 24th, 2020 Instruments TBA
Interested in taking piano lessons? Want to learn the ukulele or love singing? Start here! Students will learn basic music theory, and explore making up songs together. If you've just started music lessons and are looking for that push to the next level, this is a great course to brush up your note reading skills and learn about composition and theory in a fun, no-pressure, group setting! A fun, final recital is planned for friends and family on Friday afternoon. There will be lots of games and outdoor activities to break up the day, including lunch at the park to run off some steam!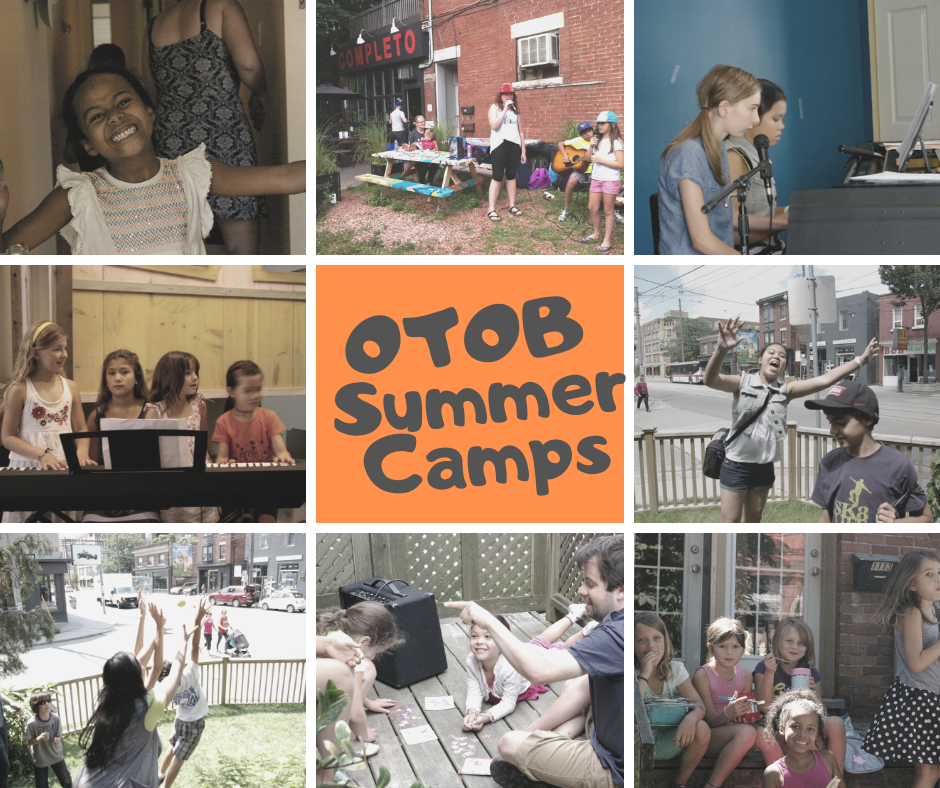 Parent Testimonial
"Explore Music Camp was a wonderful experience for my 6 year old. She enjoyed all the different activities: colouring by notes, making music, signing, painting shirts for their concert and having a fun time at the park with a splash pad during lunch break! She was coming home happy, exhausted, and learned a great deal. The teachers are wonderful. We've already registered for this summer 🙂 She can't wait!"

$375 (No HST) – save $50 if you register before February 1st!
Entrance requirements: No requirements
After Care is available $20/per day 4:00 – 6:00pm and 8:30am drop off – please inquire with the office
How do I register? Start by filing out the form below and you will be sent instructions on how to register online. If you need help please contact us at 647 343 7272 or info@ontheoffbeat.ca