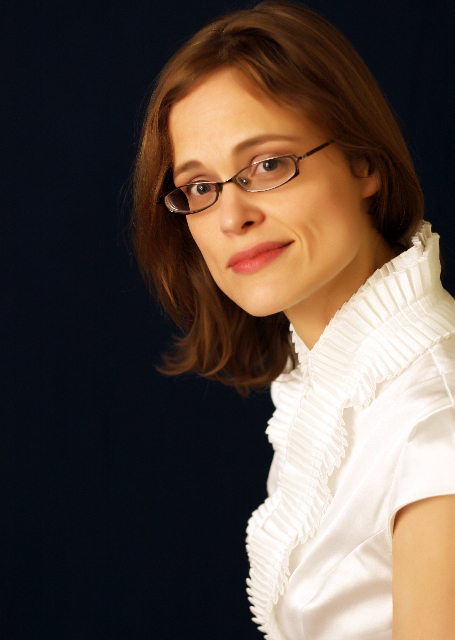 Zoe is a versatile musician who has been teaching music for 15 years.
Originally from Nanaimo, B.C., Zoe began her music studies on the violin but, as a teen, developed an obsession with the piano and songwriting. She is still busy as a performing singer-songwriter and, in 2013, released her first CD "A Someday Thing". In 2014, she was selected by ViaRail to be part of the company's OnBoard Entertainment Program and travelled and played in venues across the country.
In addition to her performances as a solo artist, Zoe is active in the musical theatre and, to date, has written 3 musicals for young children which have been featured in schools, daycares, and childrens' theatres across the GTA.
Zoe is an avid player and passionate advocate for the ukulele, both as a solo and ensemble instrument. She is currently enrolled in Level 1 of the James Hill's Ukulele Teacher Training (JHUI). As a teacher, she uses the acclaimed Chalmers/Doane "The Ukulele in the Classroom" series with all her students, as well as supplementing it with compatible materials. She is able to teach in either C-tuning or D-tuning. Zoe teaches from "The Ukulele in the Classroom" book:
"The goal is to develop all aspects of musicianship — including note-reading, solo and ensemble-playing as well as singing and improvisation."
She is also able to teach Baritone Ukulele. (Tuning is the top 4-strings of a guitar.)In the fall of 2017, she will begin teaching ukulele in the school system with Melanie Doane's U-School."
Studies include an Associate of Music (Jazz Voice) diploma from Vancouver Island University, a Bachelor of Arts (Honours) in Drama from the University of Alberta, and a Grade 10 Piano Certificate from the Royal Conservatory of Music. She also plays the viola.