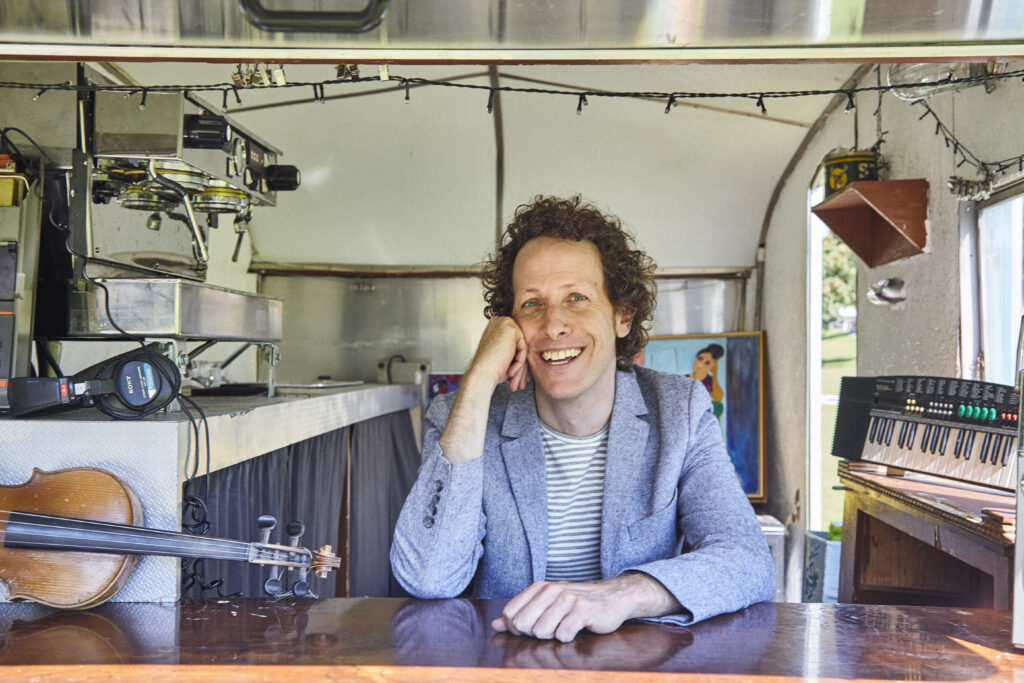 Mike Evin is a singer-songwriter, keyboardist, performer and teacher born and raised in Montreal. Over the last 20 years, he's steadily built a loyal following for his own music across North Amercia and the UK. His songs have received heavy airplay on CBC and Sirius XM.
His passion for live performance has brought him to stages ranging from living rooms to theatres. Along the way, he's released 7 albums and shared the stage with artists like Ron Sexsmith, Sarah Harmer, and his regular collaborators Barenaked Ladies.
Mike's diverse musical experience feeds into his teaching practice. He sees a direct connection between performing and teaching, as both involve making the room come alive and bringing something magical out of people.
Over the last 10 years, he's taught piano, songwriting, recording techniques, beginner guitar and mentored youth rock bands. His chief aim is to infuse the process with joy and foster a creative environment that nurture's each student's individual voice.
Mike studied classical piano for 8 years, jazz piano for 4 years, and he spent a summer in Cuba studying bata percussion. He's also an avid voice student.
In addition to his own music, Mike is an in-demand keyboardist and bandleader for various projects, ranging from session playing to specialized cover bands. He's been the regular piano player for Toronto's New Orleans-style jazz band The Happy Pals for many years. 
Check out some of his original songs below: