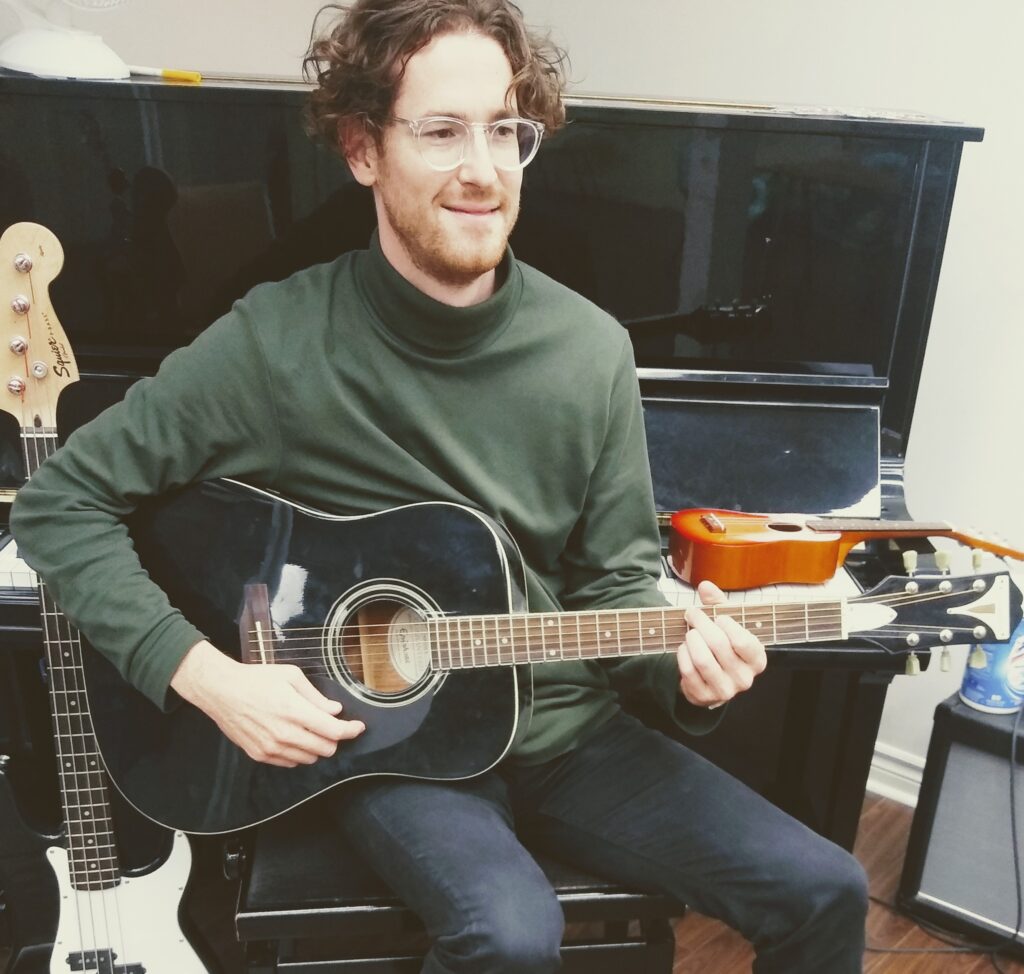 Jonathan Meyer, born and raised in Toronto, has performed professionally for over fifteen years with internationally renowned and award-winning artists such as Peter Appleyard, Allison Au, Tony "Oulabula" Bazley (Wes Montgomery, Leroy Vinnegar), Ned Goold (Harry Connick Jr.), Pat Labarbera, Michael Kaeshammer, Bill Murray, Mary Margaret O'Hara, Norman Marshall Villeneuve, and David Virelles to name just a few. He has played on numerous film and television soundtracks including the Chet Baker biopic "Born to be Blue" and has toured extensively throughout North America and Europe. He has recorded over twenty albums with artists encompassing a diverse range of styles, including jazz, rock, pop, folk, avant-garde electronic, and everything in between.
Jonathan is a graduate of Humber College, from which he holds a Bachelor of Music (Honours). Jonathan has been teaching guitar, ukulele, bass, and piano for over fifteen years, to all ages and all skill levels. He comes equipped with substantial experience teaching in a broad range of settings including private lessons, group ensembles, large-scale adjudications, etc. at elementary, high school, college, and university levels.
Jonathan places an emphasis on creating a fun, rich, and engaging learning environment, and ultimately strives to share his love, knowledge, and passion for all kinds of music with each and every student.