Explore Music Camp (Ages 6 – 9)
Week 1 – July 15th – 19th, 2019
Week 2 – July 29th – August 2nd, 2019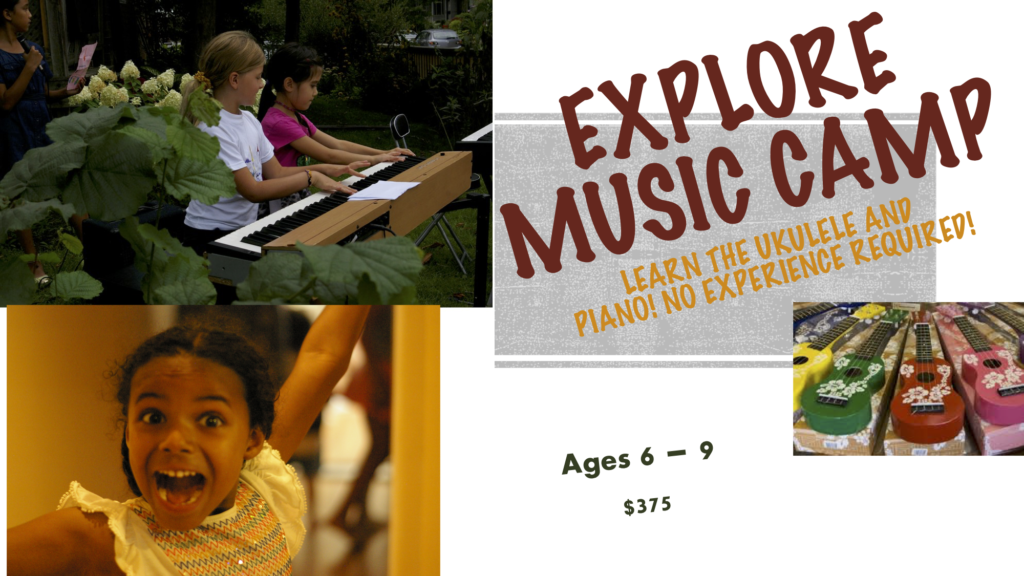 Interested in taking piano lessons? Want to learn the ukulele? Start here! Students will learn basic music theory, and explore making up songs together. If you've just started piano or ukulele lessons and are looking for that push to the next level, this is a great course to brush up your note reading skills and learn about composition and theory in a fun, no-pressure, group setting! A fun, final recital is planned for friends and family on Friday afternoon. There will be lots of games and outdoor activities to break up the day, including lunch at the park to run off some steam!
Instruments: Piano and Ukulele
$375 (No HST)
Entrance requirements: No requirements – maximum preparatory level. If you do not have a ukulele, OTOB will provide one for you. If you have one, please bring it!
Before and after care available
Ukulele teacher Karla Garcia Silva

Piano teacher Ava Droski